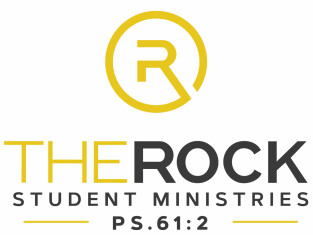 The Rock Student Ministry is a very active ministry. We seek to help students to KNOW and FOLLOW Christ. We offer many opportunities for our students to live out their faith and seek this end. We strongly feel that as a student ministry we are here to assist the parent in the spiritual development of their student ultimately leading students to a growing, passionate, independently dependent relationship with Christ. We feel student are here first and foremost to glorify God and we aim to help them live that out each and every day.
Psalm 61:2 says "when my heart is overwhelmed, lead me to the rock that is higher than I." Students are pressed hard on every side. They need to know there is purpose, truth and hope. We feel that all of these things are found in Jesus Christ. Our hope is to lead students in knowing Christ and following Christ.
For any questions regarding our student ministry please contact Andrew Toney
---
For the most up to date information regarding events and our weekly blog please visit TheROCKsm.org.